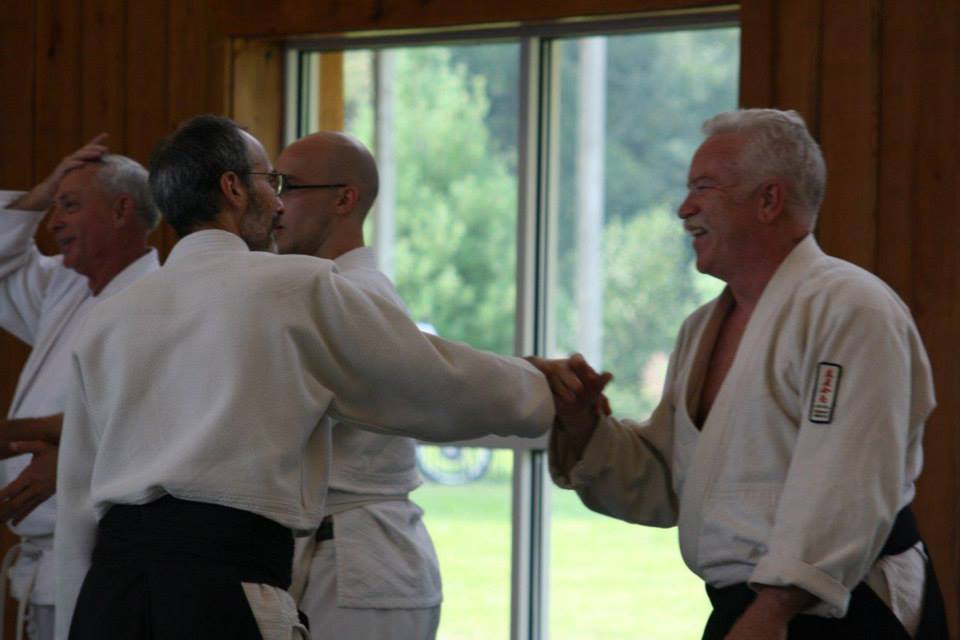 Dean Broga, Ph.D., Dojo Cho, Head Instructor, Yondan, has trained in the martial arts for over 25 years first earning a Shodan in Karate and then turning to the study of Aikido earning Shodan, Nidan and Sandan rankings. Dr. Broga is a Certified Medical Physicist specializing in diagnostic imaging and medical health physics.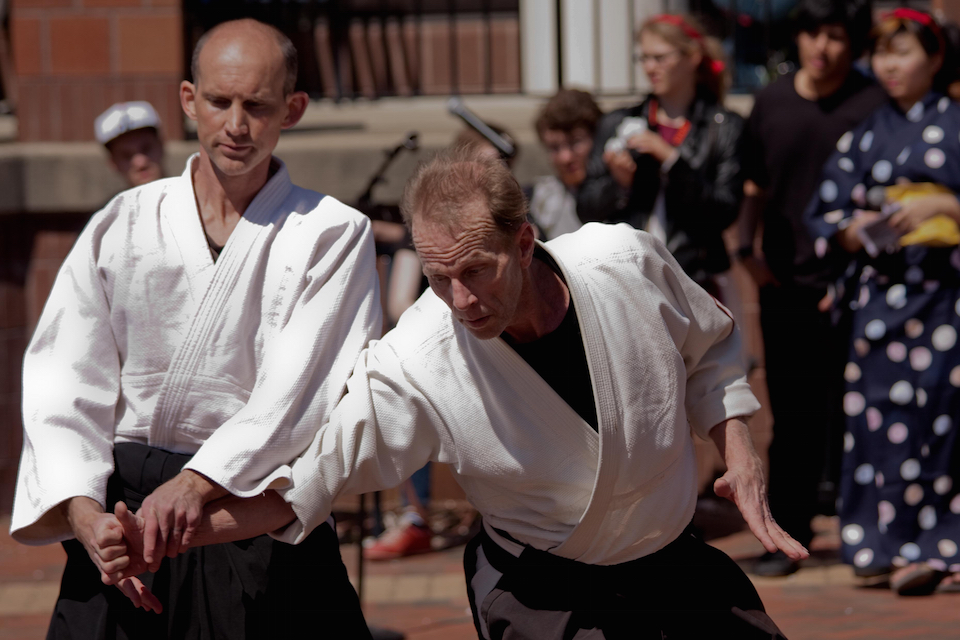 Photo by Kim Lee
Jeff Dowdy, Sandan, Instructor, has studied the martial arts since 1985 earning a Nidan in Silkisoddan Karate with Master Thinh Nguyen and then studying Aikido earning the rank of Sandan. Jeff also is the Director of the Sarete Program which utilizes the practice of Aikido to support personal change, recovery and renewal.
Bill Price, Nidan, Instructor, has trained in the martial arts since 1970 earning a Sandan in Isshinryu Karate and then studiing Aikido earning the ranks of Shodan and Nidan. Bill is retired from the U.S. Marine Corps.
Note: All instructors are certified fukushidoin through Hombu Dojo.